Interviews
Interview With Delivery Service Start-up, Mapha Logistic Founders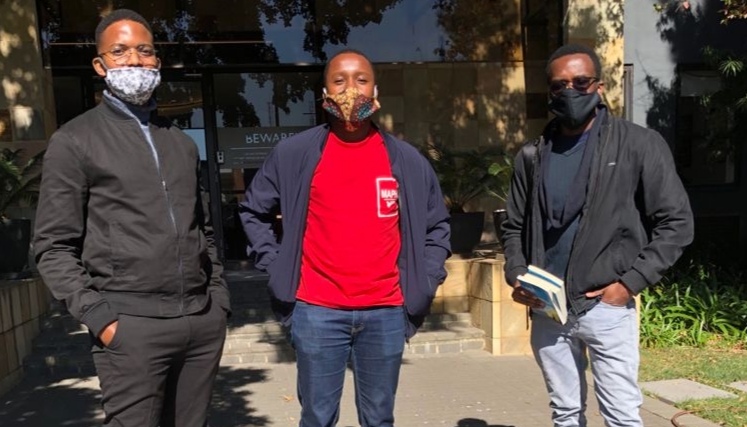 Interview With Delivery Service Start-up, Mapha Logistic Founders. Mapha buys and delivers goods from any local store in your area within two hours. Mapha's service delivers any retail item and affords the option of buying from multiple stores in one trip. In addition, daily courier services are offered.
The start-up creates payment solutions for small businesses that would like to integrate delivery services. The business has expanded into Tembisa and Alexandra to penetrate the township economy, which hasn't had on-demand delivery services.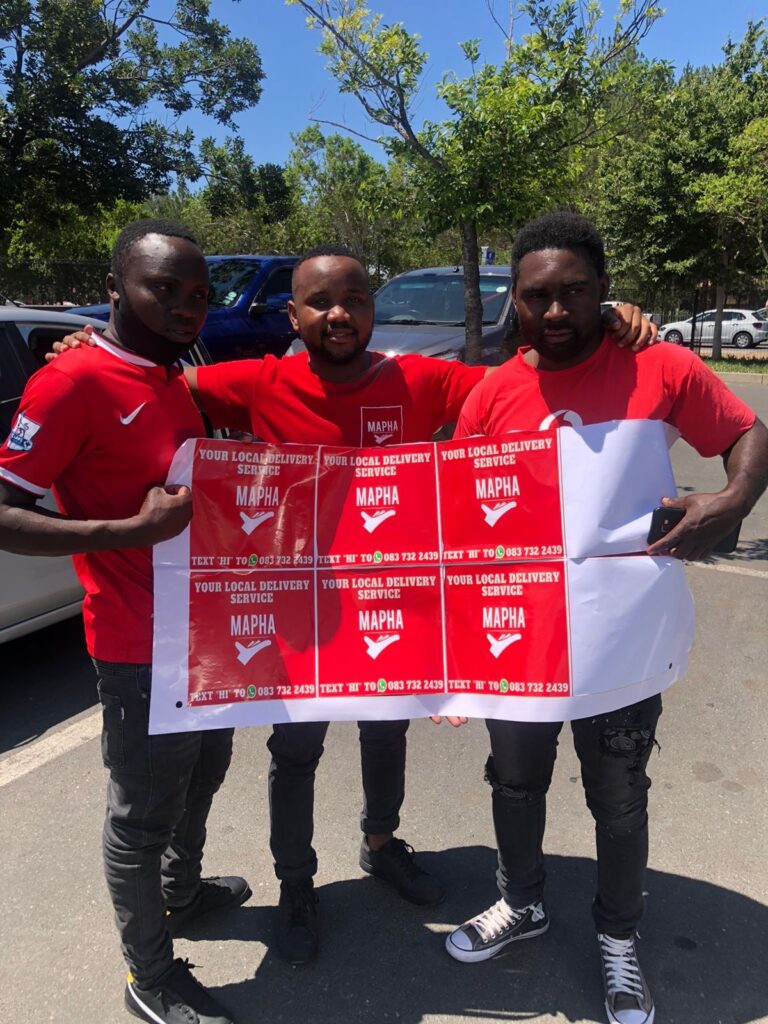 We recently had a chat with the founder to find out more about their entrepreneurial journey. Check out what they had to say below.
What sparked the idea of starting a logistics company?
Well Mapha started out in 2017 as a food-sharing app that gained a lot of buzz on social media when it launched. We saw over 2000 downloads of the app and there was a lot of excitement around the idea of food sharing but the one issue we noticed was that no one was available to deliver the food that people would order on the app. The last-mile delivery capabilities just weren't there at the time. So we went back to the drawing board and in 2020 came back with the idea of doing the deliveries ourselves but in a more specialized way. For individual customers Mapha acts as an errand type service that shops for you and delivers your goods to your door. For small businesses Mapha acts a local plug & play delivery service for their organic customer base. Once we launched the company we saw a positive response from customers and we have not looked back since.
Who are the founders/ founder of Mapha Logistics?
The founding members consist of 4 people namely Loyiso Vatsha, Noble Nyoni, Lesego Mokou and Tshidiso Vatsha
How has the entrepreneurship journey been so far?
It has been quite challenging but not in a bad way more in an exciting way. The daily challenges you face when starting a company are like no other especially a tech-based logistics company in South Africa. We are
reminded daily that this isn't Silicon Valley so we need to work extra hard to get our service offering out there.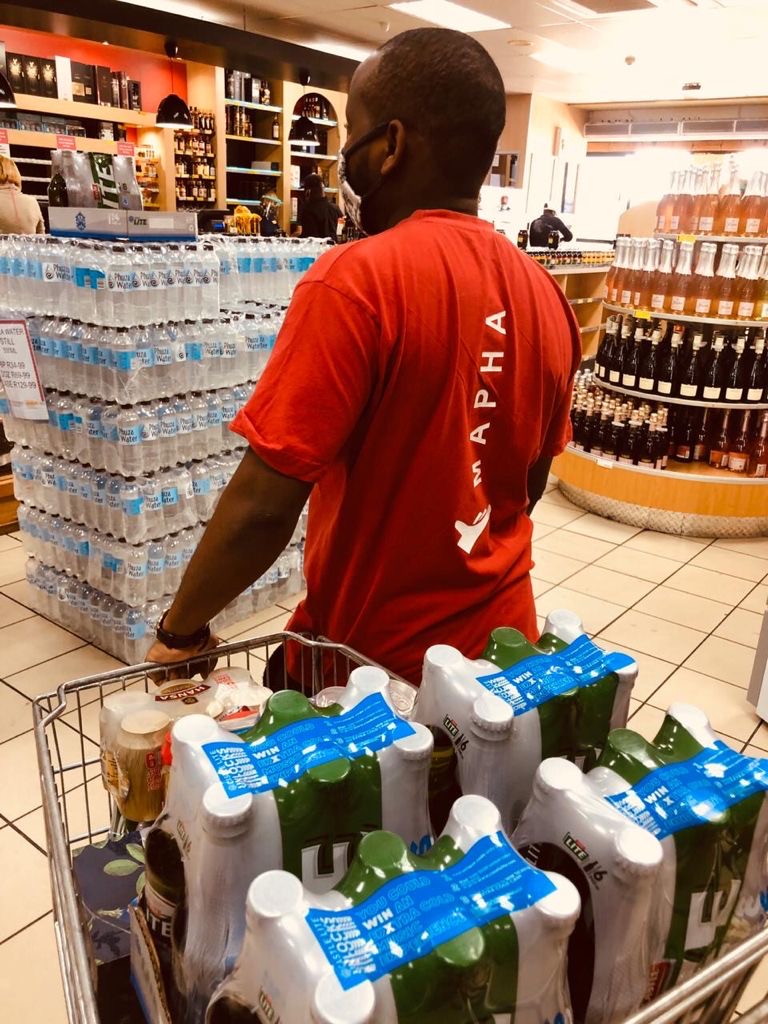 What would you say is the problem that your business is addressing?
Well we did our research before starting out and realized that people do not only want food to be delivered to their door fast. They want retail items too. We have also noticed that small businesses struggle with local plug & play delivery services to deliver to their clients. The local delivery services are limited to small businesses that offer perishable goods like fast food. That is why Mapha specializes in delivery services as well as creating payment solutions for small businesses who would like to integrate delivery services into their business offering.
How have people been receiving the services you are offering?
The response has truly been overwhelming. Individual customers and small businesses alike have welcomed the service with open arms often asking us why we limit the areas we operate in because we should be all over South Africa! We appreciate the support we receive and we plan on expanding to Pretoria and Johannesburg East in the second quarter of 2021. We get tons of orders on a weekly basis ranging from delivering food to building materials and every order poses a new challenge and teaches us something new about our service offering which we really appreciate.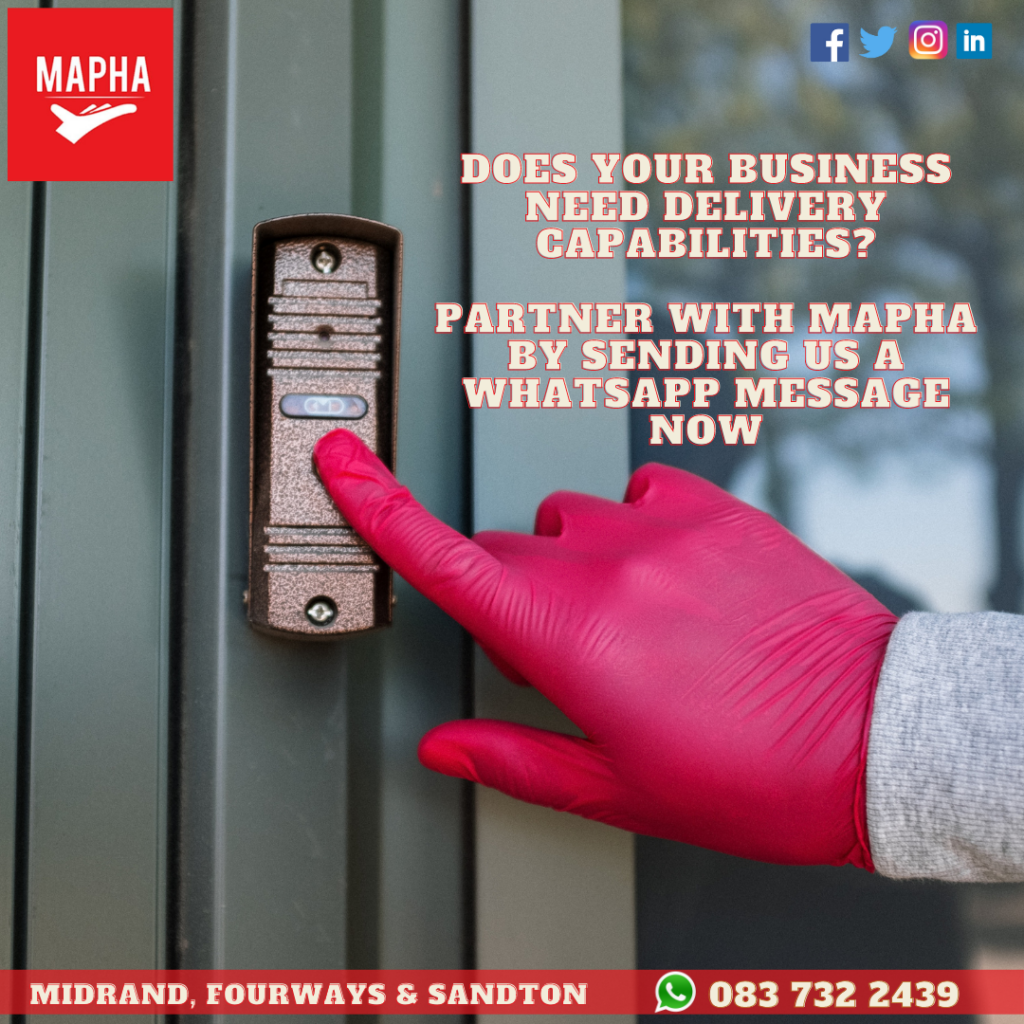 Since the company started what has been the most difficult challenge you had to face?
The on-set of the Covid-19 pandemic has accelerated the growth of our delivery business by motivating customers to stay at home and allowing us to deliver their goods to them. We expanded into grocery deliveries
when the lockdown started and that has helped us sign on a multitude of various clients who have been negatively impacted by the pandemic. One major highlight was expanding into the Tembisa and Alexandra region in an effort to penetrate the township economy where there is no on-demand delivery services available so we are very happy that we can service a previously overlooked territory.
Does the company have any competitors who are offers the same service or, Mapha Logistics is the first of its kind?
Even though Mapha offers a very specialized concierge type service to say we do not have any competitors would be a stretch. There a few competitors who operate in the on-demand delivery sector specializing more specifically on fast food and grocery delivery. We could also mention a few other who do last mile delivery for courier packages but what differentiates Mapha is that our service offering is not limited to food, we buy and deliver any retail item and we are able to buy from multiple stores in one trip. In addition we offer daily on demand courier services for customers.
Are the couriers you used outsourced or they are internally employed by the company?
We use independent couriers who have their own motorbikes however we do also rent out motorbikes to those drivers who are willing to work but do not have the resources to do so.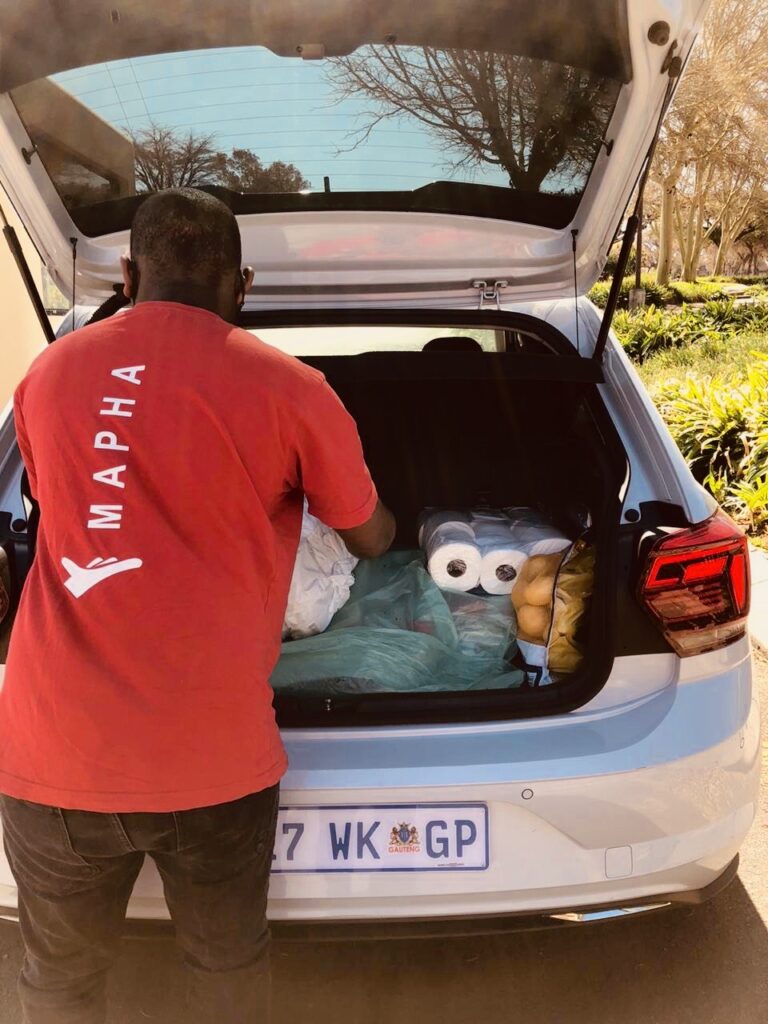 What sort of impact would you want the company to leave in communities?
As founders we see Mapha as more than just a tech-based logistics company. Much like the name suggests we want Mapha to inspire a culture of sharing amongst communities. That is why we want to make accessibility something more common for everyone. A lot of people would like to support local businesses but they struggle to access those businesses due to factors like location, distance from the store or the store not having the necessary capabilities to widen its reach to access customers outside it's immediate operating radius. We would like for Mapha to become the poster child for helping people support local businesses in conjunction with what President Cyril Ramaphosa encouraged all to do in his State of the Nation address for 2021. We help provide jobs for the locals who would like to deliver on behalf of Mapha and we have made the sign up process seamless for these potential "runners" as Mapha likes to call them. So for us Mapha is more about impact and inspiring a culture of localization, creating innovative South African solutions for South Africans and one day for the world at large.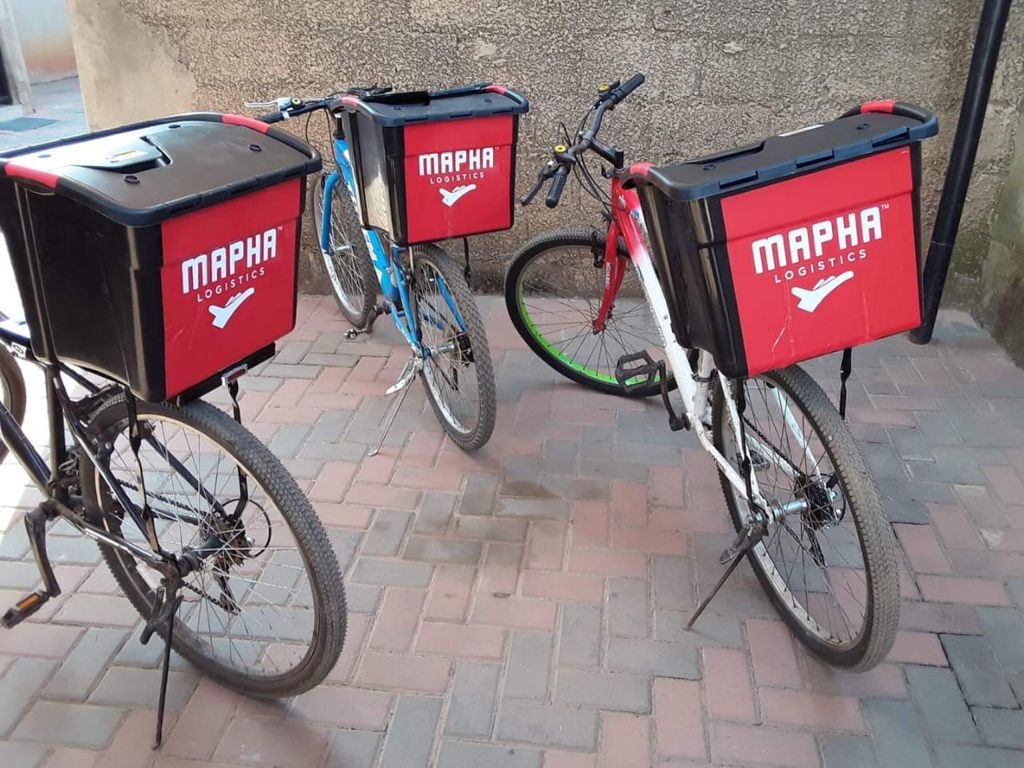 Which areas does your company currently operate and are you planning to expand the business?
We currently operate in Midrand, Fourways, Sandton, Centurion, Tembisa and Alexandra (of course the surrounding areas are included). However we have future plans to expand to Olivenhoutbosch on the border of Pretoria, as well as Soweto as we know the large customer base that is hungry for a local service offering like ours.
There do you see the company in the next five years?
It is quite hard to say where we will be in the next five years more especially because we have seen exponential growth in a little over a year. Hopefully by 2026 we would have crossed international borders. Providing our delivery service in other African nations that have seen a very small penetration in their on-demand delivery service landscape.