Business
Bryan Habana's MatchKit.co Set To Raise Funds For South Africa's Athletic Hopefuls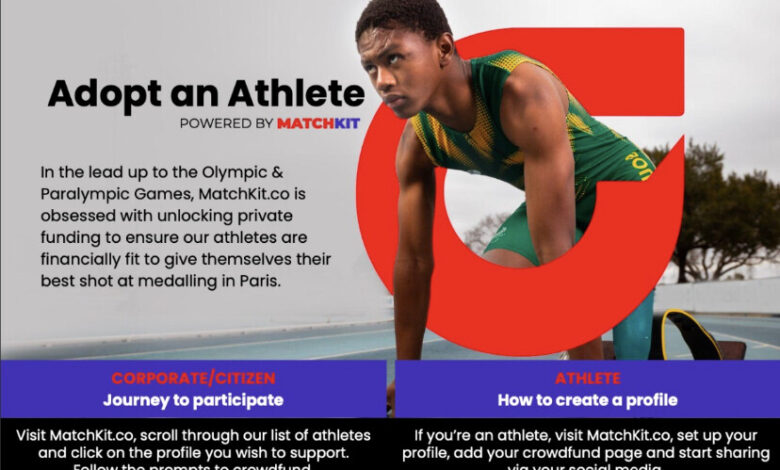 Bryan Habana's MatchKit.co Set To Raise Funds For South Africa's Athletic Hopefuls. With less than 18 months until the Paris Olympics and Paralympics, the sport tech startup is using its platform to proactively earn support for South Africa's athletic hopefuls. The 'Adopt an Athlete' campaign is set to provide unique sporting sponsorship opportunities to ensure the best chance of a favourable medal return in 2024.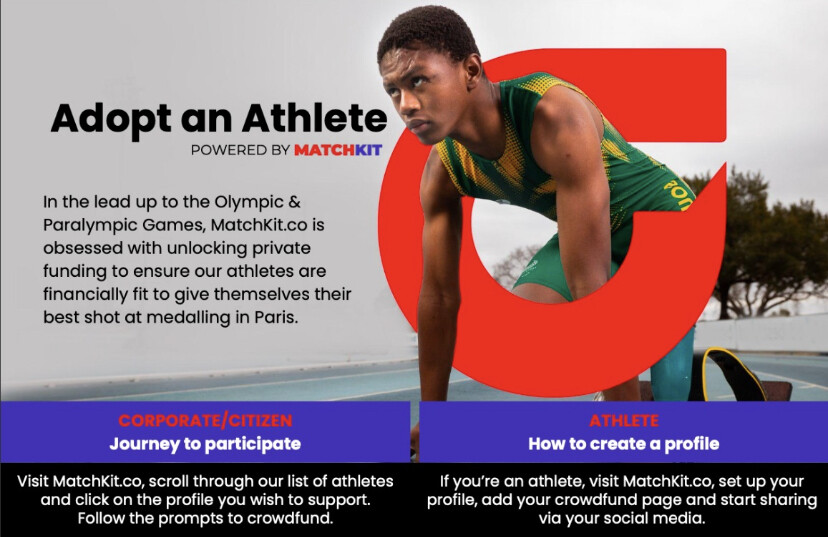 Today, MatchKit launches its most ambitious campaign in the sports tech startup's short history. The goal is to make some of the (physically) fittest South Africans, financially-fit too. Generally speaking the large majority of Olympic and Paralympic hopefuls are invariably cash-strapped for the perennial sporting showpiece. Bryan Habana, MatchKit co-founder says that, "The unfortunate reality is that the bodies tasked with investing in our individual and Cinderella sports are ill-equipped to unlock commercial opportunities for the athletes representing South Africa on the global stage."
MatchKit co-founder Mike Sharman adds that by visiting MatchKit.co, corporates and everyday South Africans alike can see the list of athletes in need of sponsorship, "Choose an athlete you would like to 'adopt' for Paris – from crowdfunding to bespoke sponsorship packages – MatchKit can facilitate an auditable, transparent solution and issue you a section 18A certificate, for a possible tax deduction." In March 2021, MatchKit stepped in and assisted the South African Men's Hockey Team to raise both awareness and over R300,000 to ensure the national team could compete at Tokyo.
Lightning struck twice. A few months later, MatchKit used its technology and social media platforms, to raise close to R500,000 in medal bonuses for Tatjana Schoenmaker and Bianca Buitendag. Off the back of these successful platform campaigns, MatchKit is looking to take things a step further and provide more bang for the sponsorship buck. Sharman elaborates, "Sponsorship and marketing budgets continue to be stretched, and we aren't naive to this. We believe athletes are the quintessential influencers as they provide fresh audiences for brand engagement, and of course positive synergies for brands to align with."
Tokyo was South Africa's worst Olympic campaign since 2008, with only two athletes able to secure three medals. It was also the first time since readmission that South Africa's track and field athletes failed to make an Olympic podium. Habana concludes; "It is not enough to simply pay for an athlete's plane ticket to an Olympic Games and expect a world class performance. There needs to be a sustainable solution and ongoing support to ensure our athletes are financially equipped to compete with their contemporaries. MatchKit strives to make athletes financially fit, to ensure they are not reliant on antiquated institutions, unable to deliver on their basic mandates."
By Thomas Chiothamisi