Opinions
R17 Ventures: 5 Strategies for Black Friday Success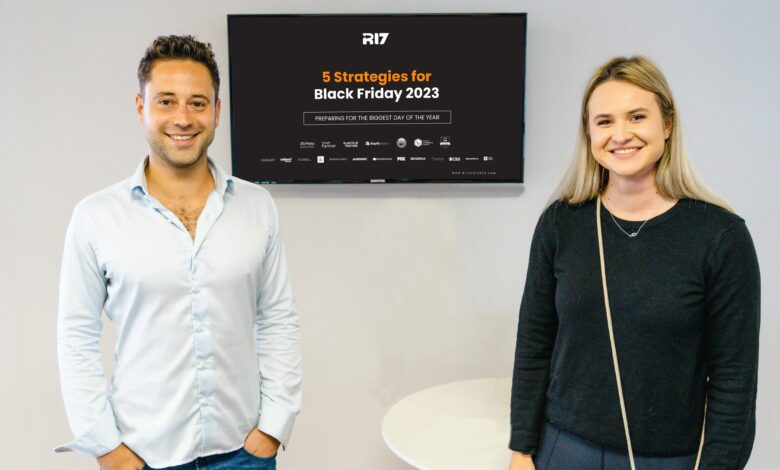 With Black Friday / Cyber Monday (BFCM) fast approaching on 24 and 27 November 2023 respectively – R17 Ventures, a global digital performance marketing agency, has shared valuable insights and strategies for e-commerce retailers to excel during this major sales holiday season.
In a seminar held on August 2, R17 Ventures' CEO, Raphael Rohner, and Performance Lead, Kyra Engelbrecht, emphasized the significance of pre-planning and presented five key strategies for success.
The agency, which topped the Clutch 100 list as the top digital advertising agency in 2023, highlighted three core preparations: website, pre-season, and post-season.
Regarding website preparations, R17 stresses the importance of site speed and recommends upgrading servers to handle higher volumes of traffic, especially for e-commerce sites not built on reputable cloud-based solutions like Shopify. They also advise reviewing the customer journey to ensure seamless functioning of the checkout process, abandoned cart email flows, and payment gateways.
For pre-season preparations, R17 recommends increasing ad spend for BFCM by 200-300% to capitalize on consumer behavior and offset higher advertising costs (cost-per-1000-impressions / CPM). They caution against sacrificing margins for BFCM hype and encourage retailers to think of creative ways to attract customers, such as offering bundles. Additionally, they suggest completing all advertising tests by end-September / early-October.
To maximize efforts made during the season, R17 proposes creating post-holiday email flows and upsells to keep customers engaged even after BFCM.
Discussing strategies for success, Rohner and Engelbrecht presented five digital approaches:
1. Early Bird Access: Utilizing email marketing to provide loyal customers or subscribers with early access to BFCM deals, rewarding loyalty, and preventing website crashes due to sudden traffic spikes.
2. Gamification: Enhancing the shopping experience with game-like elements, such as digital treasure hunts for discounts or spin-the-wheel games.
3. Interactive Live Streams: Engaging customers through live product demonstrations, Q&A sessions, exclusive reveals, and other interactive content, fostering a sense of connection and excitement.
4. Unlockable Engagement Discounts: Rewarding customer engagement (likes, shares, live stream participation, etc.) with exclusive discounts to boost interaction and create a sense of community.
5. Green-Friendly Pricing: Implementing dynamic pricing that adjusts based on eco-friendly choices, offering discounts for options like sustainable packaging or shipping methods.
By following these insights and strategies, e-commerce retailers can better prepare for BFCM and make the most out of this crucial sales holiday season. For more in-depth insights, the 30-minute seminar can be watched on the R17 Ventures website.