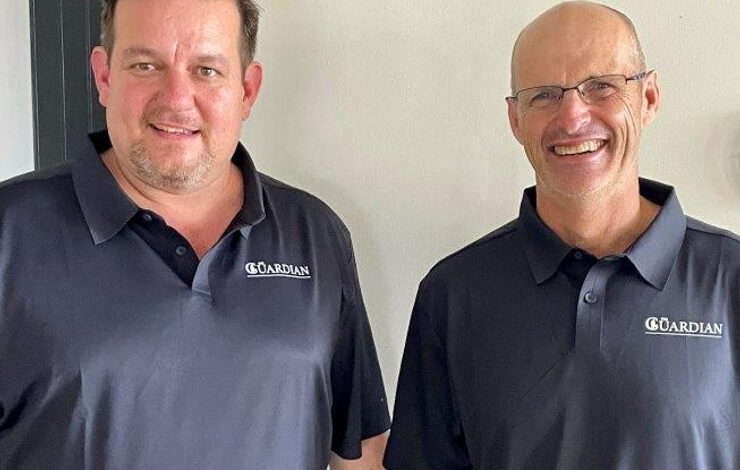 Gary Kirsten Announced As Ambassador For The Guardian Safeguarding Organisation. Despite the words of former president Nelson Mandela: "There can be no keener revelation of a society's soul than the way in which it treats its children" – The sad reality is that South Africa's children remain victims, facing constant threats at home, in schools, on sports fields, and on the playground. In an effort to turn the tide on abuse, The Guardian is protecting the country's most vulnerable through training and the implementation of safeguarding structures. This message is now being amplified by the organisation's new ambassador, Gary Kirsten.
"We are so proud to announce Gary Kirsten as our ambassador for The Guardian," commented Managing Director of The Guardian Group, Marc Hardwick. "To have someone of Gary's calibre aligned with our organisation will ensure the work being done is getting the recognition and reach needed to protect vulnerable groups. Beyond this, Gary is such a strong proponent of getting things done right, of putting the necessary structures in place to mitigate potential problems, and ensuring there is adequate recourse if things go wrong. We believe he will bring a lot to this role."
Hardwick comes from a background in child protection having been assigned as a Detective Sergeant to the former Child Protection Unit under the South African Police Force. He identified a need for training and support structures in South African schools, clubs, and anywhere else safeguarding is needed. He established The Guardian in 2009, the country's only complete safeguarding company providing proactive and reactive structures to protect individuals. This includes police clearances, education and training, implementing safeguarding policies, anonymous reporting, and investigations.
This is important in a global context because South Africa is one of the 116 signatories of the Kazan Action Plan. Adopted in 2017 by UNESCO's Sixth International Conference of Ministers and Senior Officials Responsible for Physical Education and Sport (MINEPS VI), the plan is a commitment to link sports policymaking with the 2030 Agenda for Sustainable Development of the United Nations. This recognises the need for a positive impact of investments in sports – safeguarding among them.
"There are safety structures in place to prevent and attend to injuries, but safeguarding is often overlooked, with sports success first, safety second, and safeguarding last – if at all. We need to flip this. In light of these global goals of safeguarding within the sports environment, having the positive influence of an international icon like Gary Kirsten will go a long way in helping us achieve these at a local and national level," said Hardwick.
Considered one of the greatest cricketers of all time, Kirsten represented South Africa on the field more than 200 times before taking on the role of coach, and leading the World Cup-winning Indian side to victory. Kirsten's passion for elevating coaching standards worldwide saw him launch the successful online education platform, CoachED, which provides cricket coaching certifications aligned with international standards.
By Thomas Chiothamisi