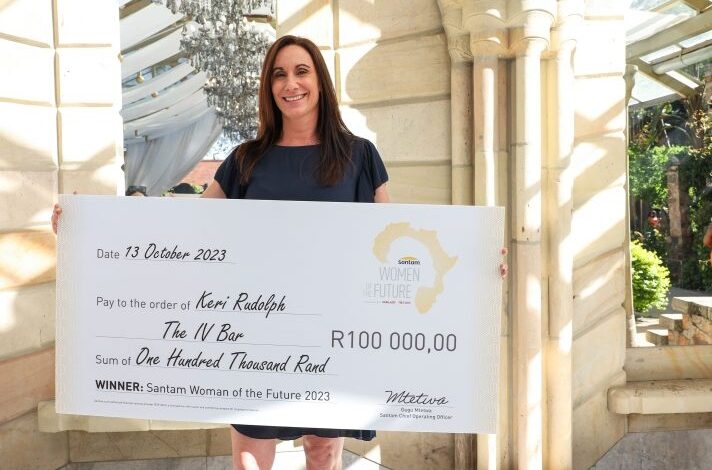 Santam Women Of The Future Awards Winners Announced! The Santam Women of the Future Awards in association with FAIRLADY & True Love have announced the winners of this year's awards. The prestigious awards, now in their ninth year, recognise and celebrate the most incredible female entrepreneurs in South Africa. The awards believe in women, and also believes that women-led businesses can change the economy – and the future of the country. Below are the winners of each category.
Keri Rudolph of The IV Bar was named the 2023 Santam Woman of the Future. With 23 branches and counting in South Africa, The IV Bar offers a range of customised intravenous vitamin drips in a tranquil lounge setting, helping clients look, feel and perform their best. Winning the Woman of the Future Award fuels Keri's dreams. "The credibility that comes with this award is remarkable," says Keri. "It comforts me to know that my idea is being recognised, and the impact will be tremendous."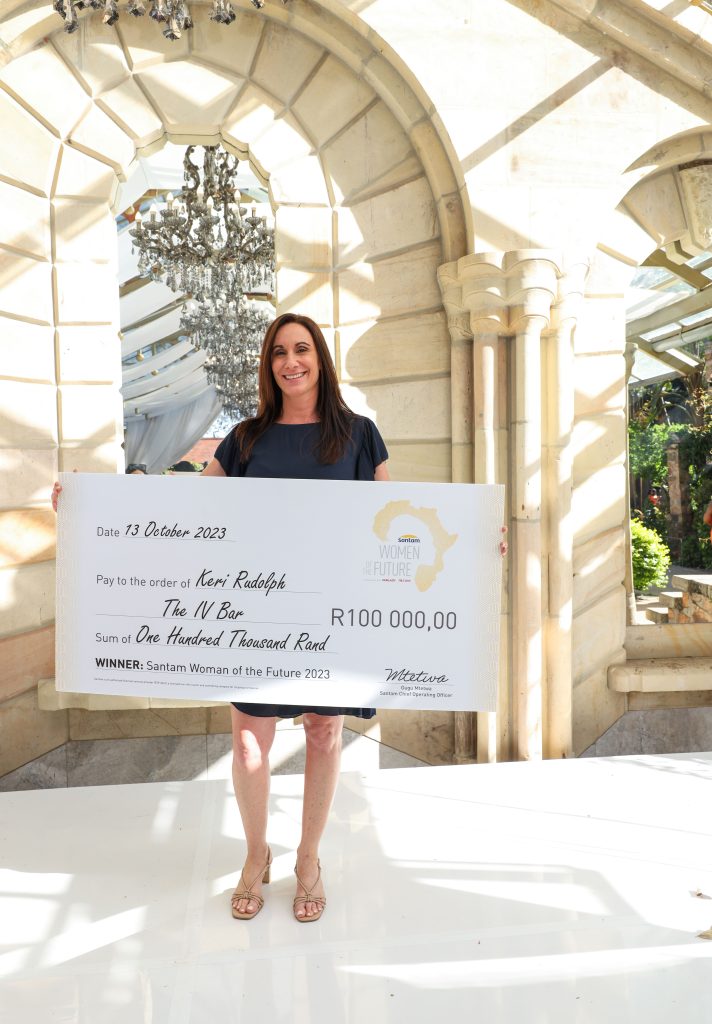 Thembiso Magajana of Social Coding SA was named the 2023 Santam Social Entrepreneur. Social Coding SA, a non-profit digital skills training organisation, recruits, trains and employs young people from rural areas to teach digital literacy and coding at high schools. Thembiso says that winning the Social Entrepreneur Award will provide Social Coding SA with a platform to attract more partners and funders, raise awareness about the urgent need for digital inclusion, and kick-start the for-profit arm of Social Coding SA.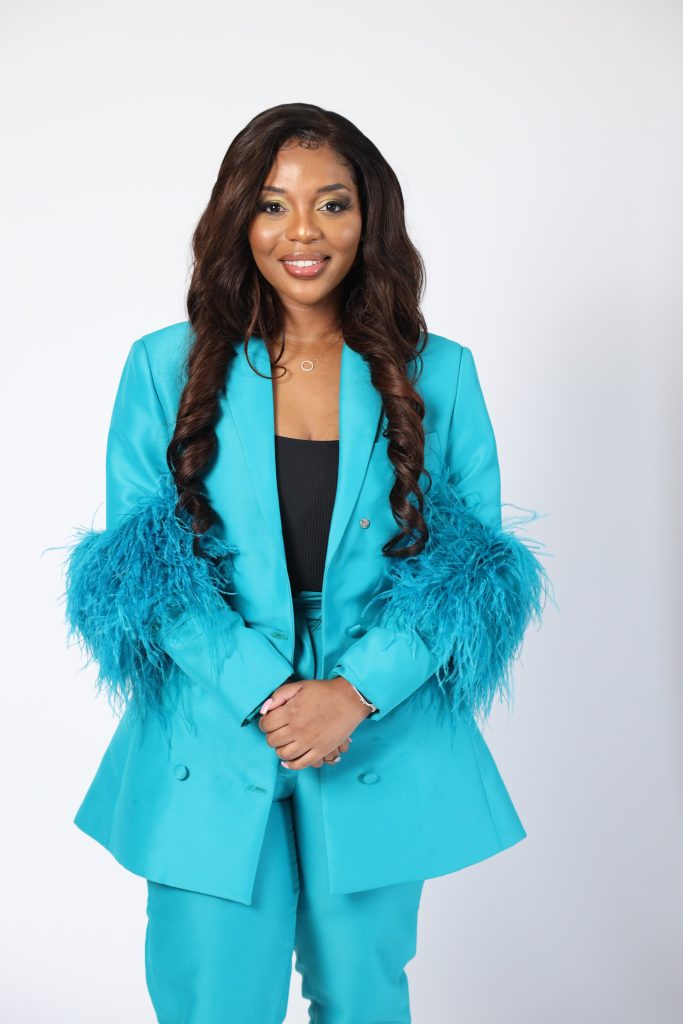 Amanda Sibiya of Branding Africa was named the 2023 Santam Rising Star. Branding Africa is an agency that envisions a prosperous Africa driven by African brands. Its mission is to empower local businesses and entrepreneurs to build robust brands through comprehensive brand development programmes, workshops and strategy consulting services. "Winning this award serves as validation and recognition of the agency's hard work, dedication and expertise, and further strengthens our reputation and credibility within the industry, opening doors to new opportunities and collaborations," Amanda says.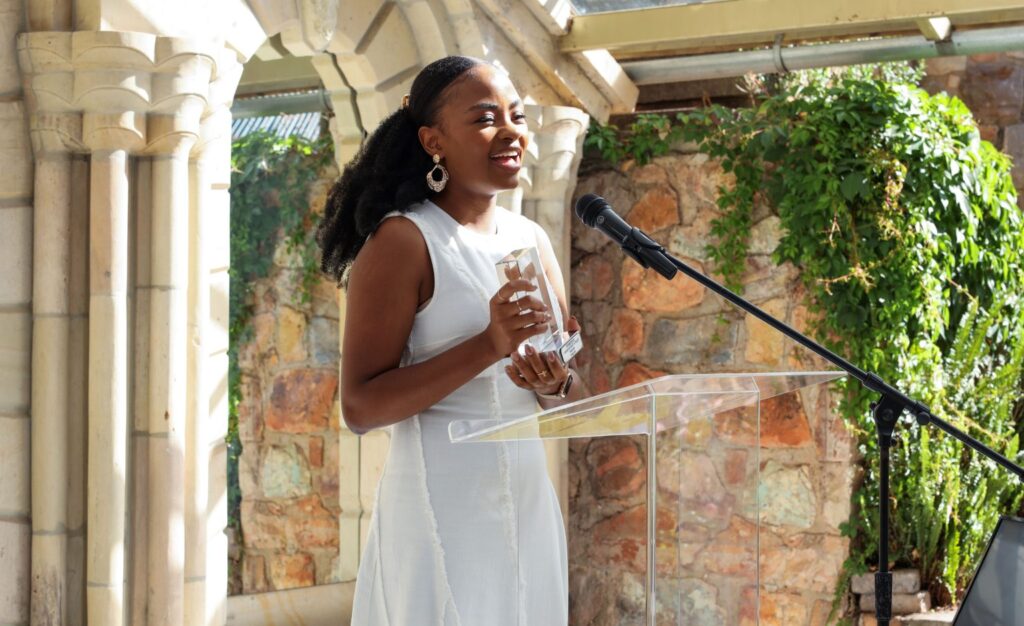 The Santam Readers' Choice Award, voted for by the public, went to Marcia Monareng ofMillennial Mindset Media. This agency aims to uplift young people through an avant-garde approach to digital marketing. It is a 100% black-owned and female-led business that focuses on personalised solutions and close client collaboration. Marcia wins a Golden Circle Mentorship programme from Over the Rainbow worth over R9 500.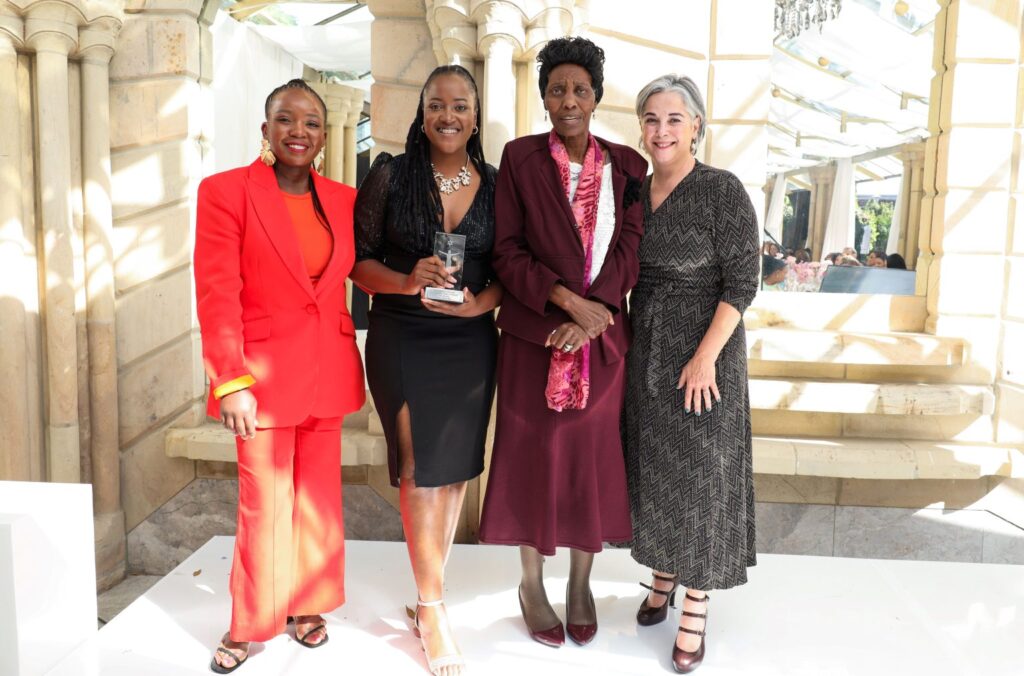 By Thomas Chiothamisi