Opinions
The importance of supporting SMEs in South Africa's export sector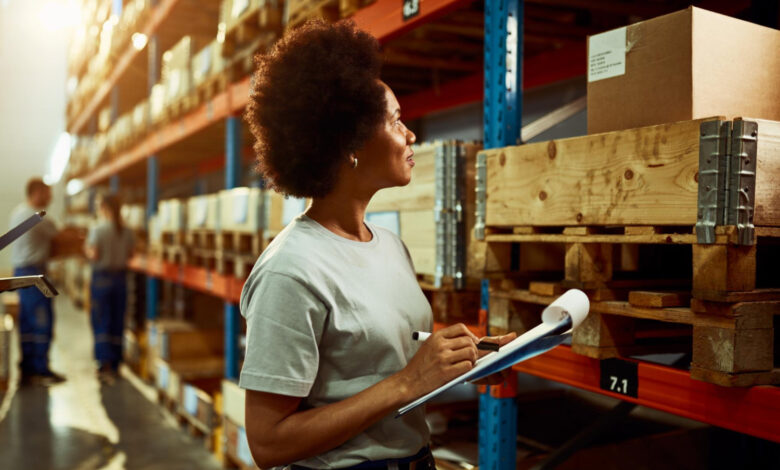 Recent economic data paints a concerning picture of South Africa's trade balance. Traditionally a higher exporter, the country now finds itself in a less-than-ideal scenario with imports climbing and closing the gap on exports, resulting in a fairly significant, and growing, trade deficit.
Unfortunately, these lower exports scenario appears stubborn and is likely to persist for the foreseeable future, mainly due to a lack of export-oriented industries that would otherwise have been able to pick up the slack. Coupled with this, lower commodity prices typically mean subdued exports, which will further compound the trade deficit challenge.
Historically, South Africa has relied on a few industries for its export revenue. While this strategy has had its merits, given the country's global leadership in resources and commodities, the shifting global economy and fluctuating supply and demand have eroded the nation's market share in global export opportunities. Agriculture remains an exception, continuing to be a strong player in the export market.
The latest figures from August 2023 indicated that imports amounted to R168 billion, against exports of R181.3 billion, translating to a net trade surplus of just R13.3 billion. While this is more positive than a net deficit, the fact that imports and exports are largely on par is concerning in the longer term. When scrutinised further, one finds that just five regions, including China (11.7%), Germany (8.4%), the USA (6.7%), Mozambique (5.8%), and Japan (5.0%) account for no less than 37.6% of South Africa's total exports. On the other hand, over 50% of the country's imports also come from just five countries, led by China at 19.1%. This reinforces the fact that South Africa's trade position remains very precarious.
Adding complexity to this challenge, South Africa is still grappling with the aftermath of the Covid-19 pandemic, and trade has been further hampered by inefficiencies and backlogs at our major ports. As a result, many shipping vessels are bypassing South African ports for more efficiently managed alternatives. Poor rail infrastructure, slow economic growth, and low levels of manufacturing activity are also contributing factors to this worrying situation.
The ramifications of these challenges are vast, affecting not just exporters but also businesses throughout the value chain, especially smaller and medium-sized firms downstream from large export companies. If not addressed, the costs and inefficiencies will snowball, making South Africa even less competitive as a trade destination.
Given these pressing issues, South Africa urgently requires a comprehensive strategy focused on resolving challenges and mitigating risks, while also enabling businesses, particularly SMEs, to adapt. Of course, participants in SA's export sector can't expect the government to fix the problems on its own. It's very much an all-hands-on-deck situation, with all stakeholders sharing the responsibility to contribute to the long-term 'repairs' of the sector, but also the shorter-term imperative to help nurture smaller businesses and start-ups to become future industry leaders and economic contributors. There are a number of ways to do that:
Assist SMEs with business basics – Participants in the export sector have an opportunity to take smaller operations under their wing, offering training and workshops to SMEs focusing on business fundamentals such as accounting, supply chain management, and quality control. This would equip them with the necessary skills to navigate the complexities of exporting and ensure that their businesses operate smoothly and efficiently.
Foster partnerships – Establishing strategic partnerships between SMEs and larger exporting companies can be immensely beneficial. These partnerships can facilitate the sharing of resources, such as logistics and distribution networks, thereby reducing costs for the SMEs. It could also open doors to new markets that SMEs may find challenging to access independently.
Facilitating access to funding – Financial institutions and government bodies need to be offering special grants and low-interest loans aimed specifically at SMEs in the export sector. This would enable these smaller enterprises to invest in technology, research and development, and other essential aspects of business that could make them more competitive on a global scale.
Help them grow their industry knowledge – Offering mentorship programmes and hosting conferences and seminars can provide SMEs with the expertise they need to thrive in international markets. Topics could include international trade regulations, marketing strategies, and niche market identification. Industry veterans could act as mentors, guiding SMEs through the intricacies of the export sector.
Nurture their growth – Instead of trying to immediately jump into large contracts, SMEs should begin by fulfilling smaller orders and incrementally building a track record and reputation. This approach would not only help in assessing the enterprise's capacity and potential, but also in earning the trust of international partners. Helping SMEs establish such a positive track record will eventually allow them to scale effectively, thus contributing to sustainable growth in the overall exports sector.
It's important to realise that helping to build South Africa's export industry by supporting its SME participants isn't just a moral responsibility, it's a long-term commercial sustainability requirement. Like any industry, it's in the export sector's best interests to be 'growing its own timber', and thereby ensuring that SMEs are equipped to become the champions, leaders, and key contributors to economic growth and employment that SA exports will need if it wants to have any hope of recovering and once again competing in the global trade arena in the future.
By Bobby Madhav, Head of Trade & STCF at FNB