Business
Discovery Bank Wins Best Consumer Solution Award At MTN Business 2023 App Of The Year Awards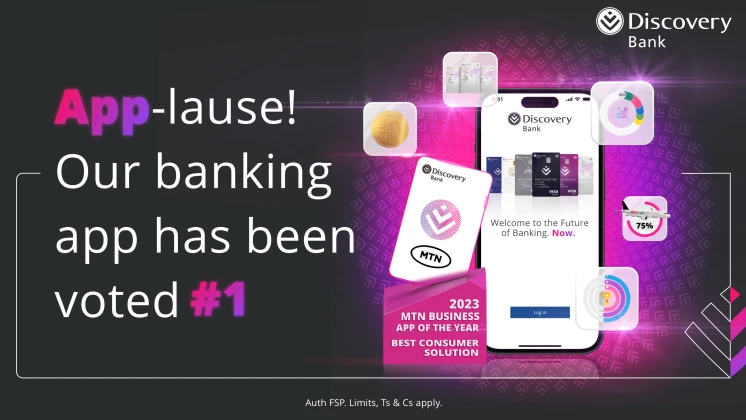 Discovery Bank Wins Best Consumer Solution Award At MTN Business 2023 App Of The Year Awards. Discovery Bank has won the Best Consumer Solution award at the 12th annual MTN Business 2023 App of the Year awards. This cross-industry award is voted for by the public and based on their everyday use and customer experience of the app.
The awards champion app development in South Africa, celebrating local talent and out-of-the-box thinkers who drive change within the country. "What's particularly special about this award is not just outperforming a shortlist of remarkable apps across a wide range of industries, but being chosen by the actual consumers who use our product," says Hylton Kallner, CEO of Discovery Bank.
Last month South African banking customers also rated Discovery Bank as the bank with the best service experience in South Africa in the 2023 Ask Afrika Orange Index®, for the second year in a row. Discovery Bank maintained its lead in the banking industry driven by both an increase in the service excellence experience and emotional connection. The Bank was given top marks across multiple fronts, including reliability, empathy, and reputation – it also achieved the highest service rating in the private banking category, which is a remarkable accolade and recognition for the Discovery Purple banking team.
In addition to these two prestigious consumer awards, Discovery Bank was this year recognised as the Best New Digital Bank in SA in the Global Banking and Finance review. These prestigious international awards reflect the innovation, achievement, strategy, progressive and inspirational changes taking place within the global banking and financial community.
"As a relatively new bank with only four years under our belt, these awards are a testament to the genuine innovation and value that Discovery Bank offers – from the relevance and efficacy of our Shared-Value banking model, right down to the detail of every interaction and touchpoint in the client journey. All the recent market recognition inspires us to keep raising the bar in excellence on all fronts and delighting our clients." says Kallner.
By Thomas Chiothamisi