Business
Hisense Launches HVAC Branch In Cape Town, South Africa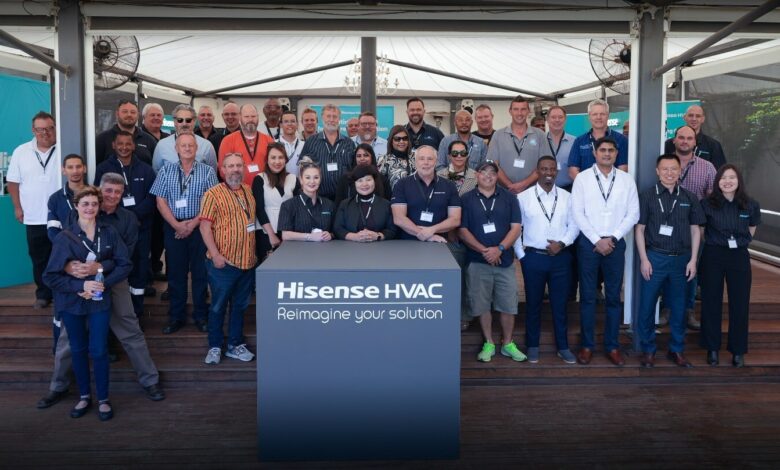 Hisense Launches HVAC Branch In Cape Town, South Africa. Hisense, a household name in South Africa for over 15 years, and Filibiz, the agent for Hisense Heating Ventilation and Air Conditioning (HVAC), celebrated a significant milestone at the first South African Hisense HVAC Cape Town partnership branch launch. The event, held at the exquisite Bloemendal Wine Estate, provided a firsthand look at the HVAC technology, including eco-friendly and energy-efficient solutions, just in time for the upcoming air-conditioning season.
In recent years, Hisense has firmly rooted its presence in South Africa, offering an extensive range of home and entertainment appliances. This presence was heightened in the HVAC category after Filibiz became the South African distributor for Hisense RAC & LCAC products. The collaboration was initiated in early 2020, just before the onset of the COVID-19 pandemic. Since then, Filibiz has proven to be an exemplary partner, consistently delivering outstanding professionalism and exceptional customer service.
The opening of this new branch aligns with Hisense's broader HVAC market strategy in South Africa. Luna Nortje, the Assistant Vice President of Hisense South Africa, expressed the significance of this expansion, stating, "With the launch of the Cape Town branch, our primary objective is to reinforce Hisense's presence in the region and offer our valued partners faster access to a wide range of HVAC products, spare parts, and the personalised attention they rightfully deserve."
The partnership not only emphasises innovation but also a commitment to environmental sustainability. Hisense's HVAC solutions prioritise energy efficiency, reducing carbon footprints, and contributing to a greener future for the HVAC industry in South Africa. As climate change and energy efficiency become critical global concerns, Hisense and Filibiz are at the forefront of delivering responsible and sustainable solutions.
Hisense HVAC is making a significant mark on the African continent, expanding its footprint across the region, including Mauritius, Madagascar and Seychelles. Both Filibiz and Hisense are confident in the quality and innovation that Hisense Air Conditioning brings to the HVAC field in Africa. The extensive history, robust research and development capabilities, state-of-the-art manufacturing facilities, and stringent quality assurance systems ensure that Hisense provide high-efficiency and reliable energy solutions.
By Thomas Chiothamisi