Business
Londie London Launches 'HOLIDAY by Londie London' Unisex Fragrance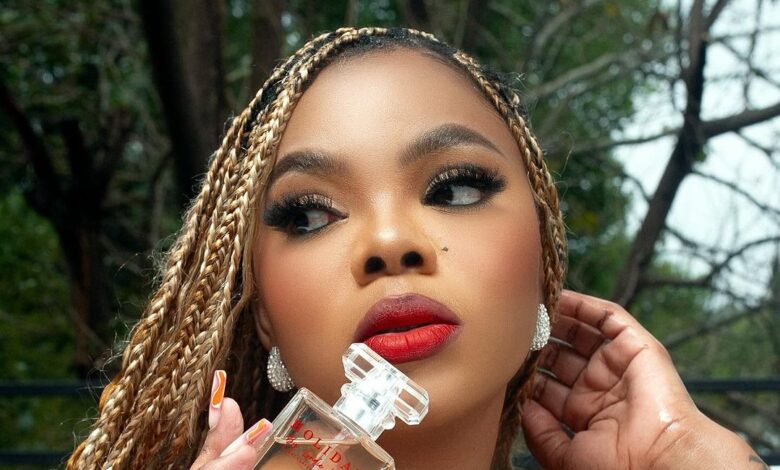 Londie London Launches 'HOLIDAY by Londie London' Unisex Fragrance. South African singer Londie London took to Instagram to announce the launch of 'HOLIDAY by Londie London', a unisex fragrance in collaboration with Fancy Sapphire Cosmetics.
The post read, "Introducing HOLIDAY by Londie London A Chypre Floral Amber Woody yummy Unisex Fragrance. HOLIDAY is a collaboration between Londie London and @fancy_sapphire_cosmetics Bringing you a Luxurious scent at an affordable price."
South African singer Londie London has always been keen to pursue her entrepreneurial aspirations as she has had a number of business ventures throughout her career. With this latest venture Londie shows that, entrepreneurship is something that she sees value in hence she is willing to start a business and build it to become successful. Some of the business ventures Londie has pursued over the years include, Laced by Londie, which is a lingerie online retailer for "the women" and Fly, which is an online clothing store. Earlier this year, Londie launched a hair business venture in collaboration with hair brand Afrotex. They collaborated on a braiding hairpiece, which she said was "the longest braid in Africa".
Fancy Sapphire Cosmetics is a South African Cosmetics brand owned by Mmatlala Mabotja. She founded the company in 2016. The company specializes in Fragrance and Matte Liquid Lipsticks. It has added the Facial Skin Care Package, Body Skin Care Package and Hair Care package. Its newest addition is helping people start their own Beauty Business. The company offers them a complimentary text logo design and branding. They get to choose their own packaging and own products from the list it offers. The company's goal is to help thousands of people to enter into this multi-billion dollar industry just like they arw doing with Londie London.
Fancy Sapphire Cosmetics now has a trendsetting online store, offering its first-rate products and exceptional customer service all around South Africa and the rest of the world from the comfort of their own homes. The company is a business made up of innovators and forward-thinkers, with the drive and wherewithal to constantly update and improve the online shopping experience.
By Thomas Chiothamisi